Permanent Exhibits
Clothing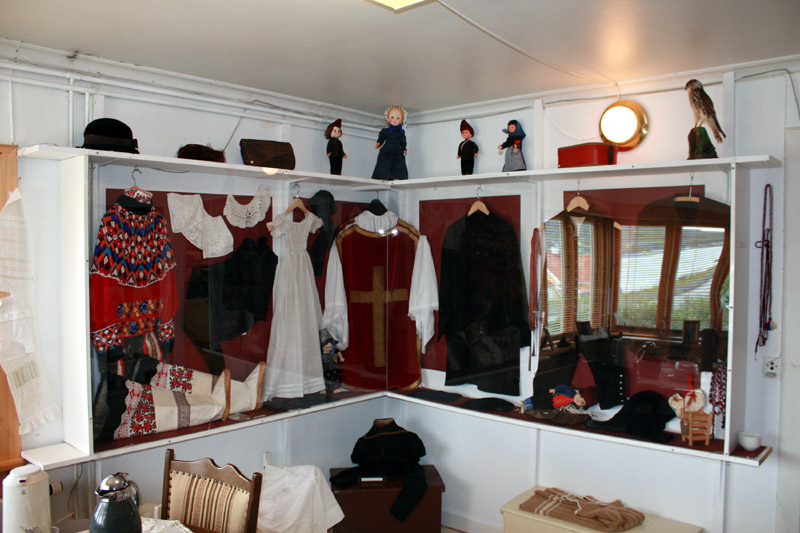 The first room has an exhibit of various faroese clothing. Among these is the first chasuble and a baptism dress from 1862. There are also common clothing from 1860.
The Smoke room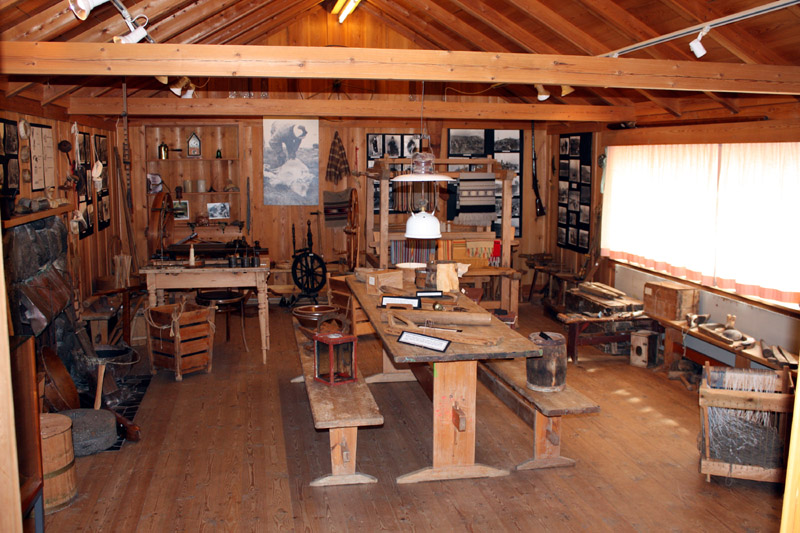 The smoke room is where the hearth was in old faroese houses. This is where all of the museums oldest pieces are kept. This includes domestic objects, carpentry and fishing tools and a large loom and spinning wheel.
The Sitting room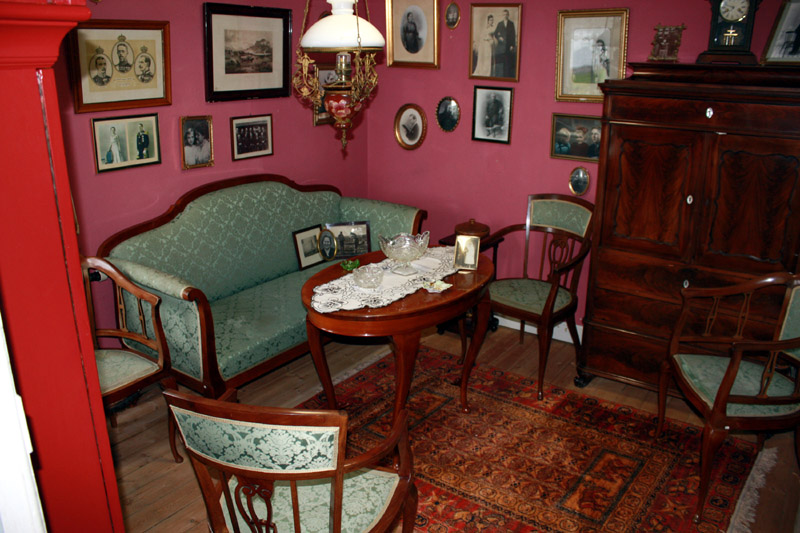 On the second floor there is a sitting room with furniture from 1874 and a jamb stove from 1772. There is also an old gramophone and several pieces from early twentieth century.
The Store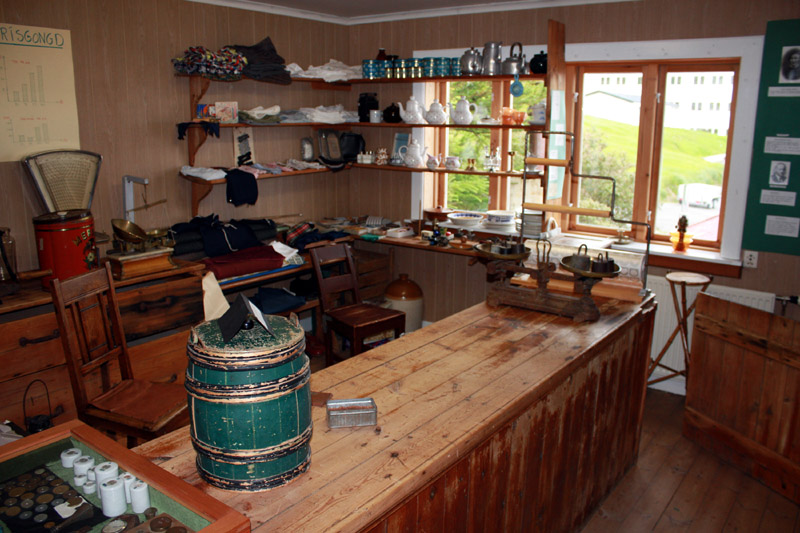 There is a store set up with an old drawer counter from 1935. Here we also have an old petroleum pump, a coffee grinder from 1840 and many other interesting pieces relating to trade on the Faroe Islands.
The Bedroom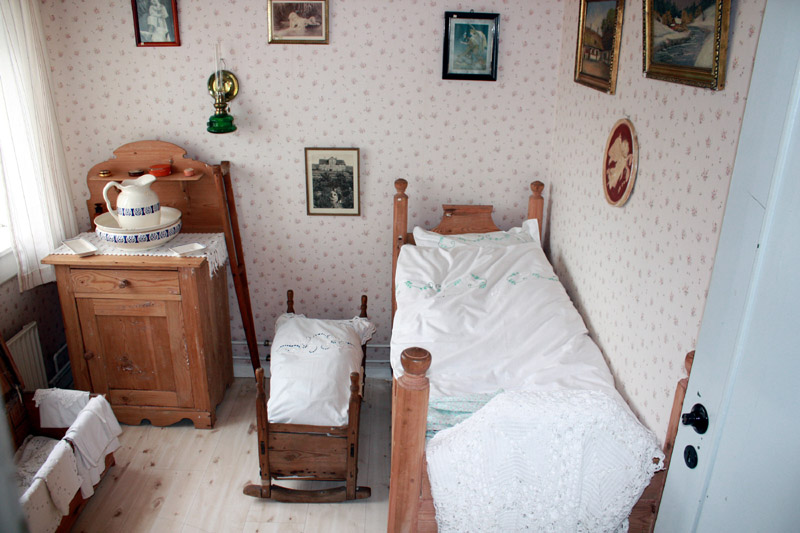 We also have a room with an old bed, a cradle from circa 1775 and a washstand, set up in the style of a bedroom of that period.
The Kitchen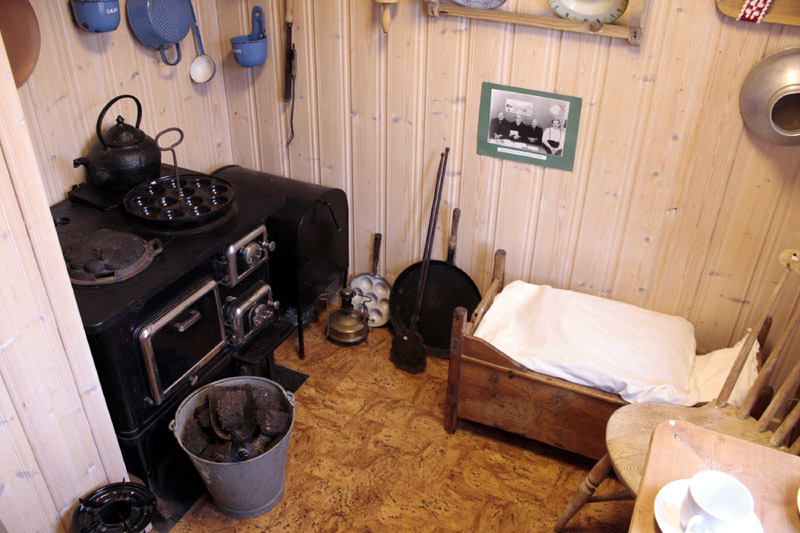 The last room is a small kitchen with an old coal stove, an oven with a primus stove underneath. There is a kettle from circa 1800, a longhandled waffle iron and many other kitchen items.
There is also a room with doctors tools that belonged to Einar Djurhuus who was a local doctor for almost 40 years. A large grandfather clock, which also belonged to him, stands in the hallway upstairs.